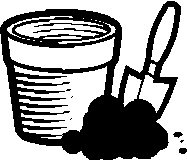 Planting Direct
Many calendars for planting describe June as early summer. Planting seeds directly will now be possible with most vegetables and herbs although it is still beneficial to give them a start by starting them off inside or covering them individually with a mini plastic bottle cloche. The only proviso for planting direct without a start is that the temperature needs to be above 12° C. for most of the later varieties. Even those which are hardier need to be safe from attack by slugs and snails. I shall try direct sowings of salad crops such as lettuce, parsley, beetroot, radishes and spinach.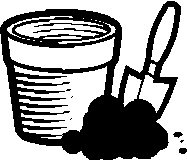 Maintenance
Various tasks will be competed including gathering slugs, and hoeing and weeding so that the plants and fruits are not eaten or crowded out. The broad bean tips may be pinched out to deter blackfly if it is necessary. Brassicas will be checked for infestation.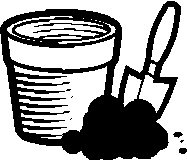 Planting out from inside
The less hardy plants which have been protected by being raised inside in pots will now be safely planted out once the danger of frost has passed. This includes tomatoes Florence fennel, courgettes and cucumbers, corn and French beans.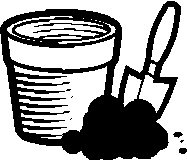 Planting out from outside
Once the early potatoes have been dug I will plant out the leeks into the space they have occupied. Up until this point the leeks will be growing together in three large pots, one for each variety.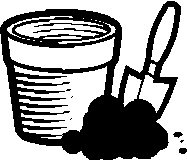 Harvesting
Many vegetables will be ready to be harvested, including broad beans, potatoes, peas, carrots and of course salad crops. Later in the month the French beans may be ready too. Soft fruits such as strawberries, raspberries and gooseberries should also be begging to be picked.